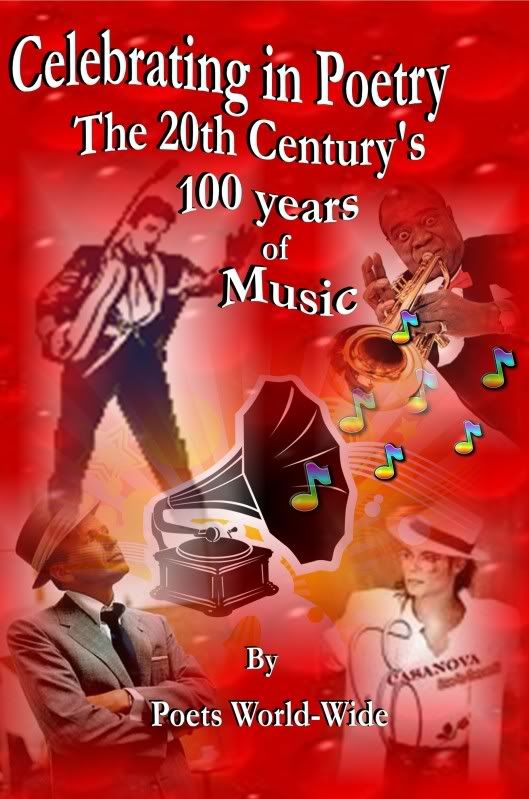 Over this past one hundred years,
Music has moved us all to tears,
It has given hope it has given us cheers,
It has given us strength to face all fears!
New music more varied than anything,
That we have all been heard to sing,
Like the marching chants strong voices bring,
While knowing that our hearts they are capturing!
The music- hall era when many a little ditty
Was being sang in every city,
Wonderful words both sweet and witty
To capture the heart of a girl so pretty
Then came the twenties nice and neat,
With music to get you up on your feet,
So that every boy and girl was happy to greet
Such toe-tapping music with a rhythmic beat!
Then we saw the era of the Big Band
That played soft and loud but never bland
A singer in front of musicians would stand,
Singing, swinging jazzy songs so grand!
We heard the blues sung and my! Oh! My!
We all found music could make us cry!
Hearing words so poignant like the goodbye,
To a favorite pet you had to watch die!
Then to make us feel both wonderful and whole
We heard sweet music that came in has soul,
But overtaking this like the scoring of a goal,
Came the great new sound that we called rock and roll,
Then we rocked and rolled the aisles away,
Till Punk rock and Heavy rock came our way
Pop music and disco then followed to sway
Right through to the Hip Hop and Rap of today!
Yes the twentieth Century was rich indeed
Giving us much in music on which to feed,
Now this book is a tribute of poetry full
Just to show how music stops life being dull...
Every Book sold will raise 100% revenue in funds for the charity Global Links that are supplying help, food and medication to the much in need Desperate People of Haiti...

Help Them To Do More By Buying the book here...
http://stores.lulu.com/store.php?fAcctID=46204439

Please Do

At This Link